THE PREMIER PODCAST GROWTH AGENCY FOR B2B AND TECH BRANDS
WE LAUNCH AND GROW TOP 100 PODCAST SHOWS FOR OUR PARTNERS SO THAT THEY CAN BUILD BRAND AUTHORITY, GROW CUSTOMER BASES AND DOMINATE THEIR CATEGORY
GET OUR PODCAST DOMINATION "TEMPLATES" THAT ANY BUSINESS CAN USE TO START GETTING NEW CUSTOMERS AND POSITION THEMSELVES AS THE MARKET LEADER
Our Clients Have Been Ft In






WHAT CAN PODCAST DO FOR YOUR ORGANIZATION
"51% (144 million) of the US population has listened to a podcast"
Times have changed. It's led to the implementation of new technology in businesses. With aspects of businesses changing often, so does customer and market demand. It becomes necessary to use the right tools and strategies to stay ahead in a highly competitive business atmosphere.

The way you communicate internally and externally will determine the future growth of your business. Podcasting has grown and become popular over the years. Businesses are increasingly using podcasting to improve their sales, communicate with their employees and connect deeper with their customers.

It is a powerful marketing tool. Podcasts have become the new talk radio shows on handheld devices. Using podcasting can help you reach a new audience. People consume much more content these days — it's important to reach them through audio as one of those content channels.

Our podcast consulting and done-for-you agency has years of experience helping businesses use podcasting to increase sales and communicate more effectively. We focus on strategies that generate revenue and build your business.

We are an award-winning agency that gets results for our clients. We help organizations turn visitors into lifelong customers and create the best internal communication's strategy.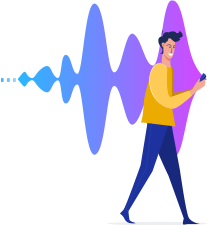 We Build Customized Shows
By working with our white-glove agency, we will help you customize every piece of this experience so that your podcast is the perfect extension of your brand and business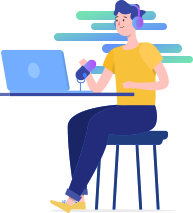 End-to-End Confidence
Leveraging our team of podcast specialists, you only need to focus on recording the best content for your audience and clients. Leave all the heavy lifting to us!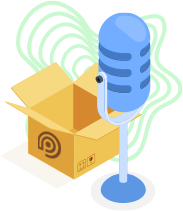 ZERO Technology Headaches
Our team will ship out all the necessary technology that you will need to get your show off the ground as well as manage all the pieces from editing to publishing.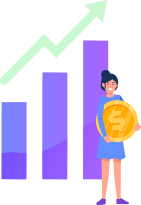 Earn More Profits
The Podcast Your Brand™ team and frameworks will not only help you launch into the Top 100 of podcast shows, but give you the infrastructure to be able to help you amplify sales within your business.
222 millions of americans are now familiar with podcast

116 million Americans listen to a podcast monthly

41% of monthly podcast listeners have a household income of over $75K (vs 29% for the US population).

12 million people listened to a podcast for the first time in the last year.
The Future of your marketing, today
Our dedicated team of professionals do all the heavy lifting in creating, launching and marketing your show. All you have to do is show-up and record.
1.

BOOK A CALL

Book a time to chat with us about your podcast and your brand.


2.

CHOOSE A PACKAGE

Choose the right package for your level to help you move forward


3.

BLUEPRINT & CREATE

Receive your customized podcast recording template and start creating content

4.

TOP 100 LAUNCH

Our team will launch your show into the Top 100 of iTunes and all relevant channels


5.

Drive More Sales

Start driving leads, engaging your email list and making money from every episode.
UNPARALLELED CUSTOMER SUCCESS
I didn't have any experience creating content so that's really where Jay came in. Him and his team saved my butt. He is always there for you and explains everything in a super simple yet effective way.
Marshall Vaughn
"The Wealth For Self Podcast"
Working with Jay is a no-brainer. Provided me with the accountability I needed at that time to finish my show. Since then, we have launched 2 other shows!
James Van Prooyen
"Veterans In Business Show"
As a direct result from working with Jay, we were able to launch across multiple channels including iTunes and now have a show based on my best-selling book.
Todd Judkins
"The Re-Ignite Podcast"
Jay has a uniqueability when it comes to looking at one's brand in totality and will help you get the most out of your podcast. Everything that his team and him do are process driven to get you the biggest result with your show!
Jonny Deacon
"My DNA Coach Podcast"
I've also been amazed by the feedback and really the engagement that I've been getting from total strangers who come across my podcast and end up sharing with me their stories, their struggles, all because they feel they can relate with me. All thanks to the podcast and Jay!
David Wong
"The Self Mastery Show"
Jay and his team is hugely hands on, and completely available for us, completely authentic and they cared so much as thought it was their own personal podcast going live.
Catherine Tanaka
"The Body Project Podcast"
Jay Wong and his team have been incredible. Within the first 24 hours, we hit the Top 5 of iTunes. It was honestly the most exciting day because it far exceeded our expectations. Follow everything he says formula wise when it comes to the launch!
Angela McNall & Anthony DeBartolo
"The Just Like You Podcast"
Jay makes sure you ask the right questions and that your content is the perfect extension of your brand. His has a true unique-ability in the flow of communication and its all thanks to him and his team that we were able to make such a big splash with our show.
Tuan Nguyen
"The Awesome Biz Dad Show"
All I have to do is just show up and tape the episodes. Everything else was taken care of. I needed the right person to do all of this and happy we worked with Jay on this project.
Tahani Aburaneh
Tahani Aburaneh
Working with Jay and his team we were able to launch and hit number #12 on iTunes. Him and his team listened and made every change that we requested on every single episode.
Najwa Zebian
"Stories Of The Soul Podcast"
There's an enormous buzz in our business from the Leaders Of Tomorrow podcast and they were able to help us grow our annual retention rate for our operators to over 50% - which is simply tremendous. There's a deeper and vibrant connection with all of our alumni because of the show.
Chris Thomson
"Leaders Of Tomorrow Podcast"
All I have to do is get on, plug in, do my interviews and send everything to Jay and his amazing team. If I could express to you how that feels...to not have to worry about anything else but what feels good in my heart. That is worth a 100x what I paid Jay and continue to pay him.
Carol Elizabeth
"So Much More Podcast"
FREQUENTLY ASKED QUESTIONS